Feeling Stuck? Check These 6 Ways to Do Move Forward in Life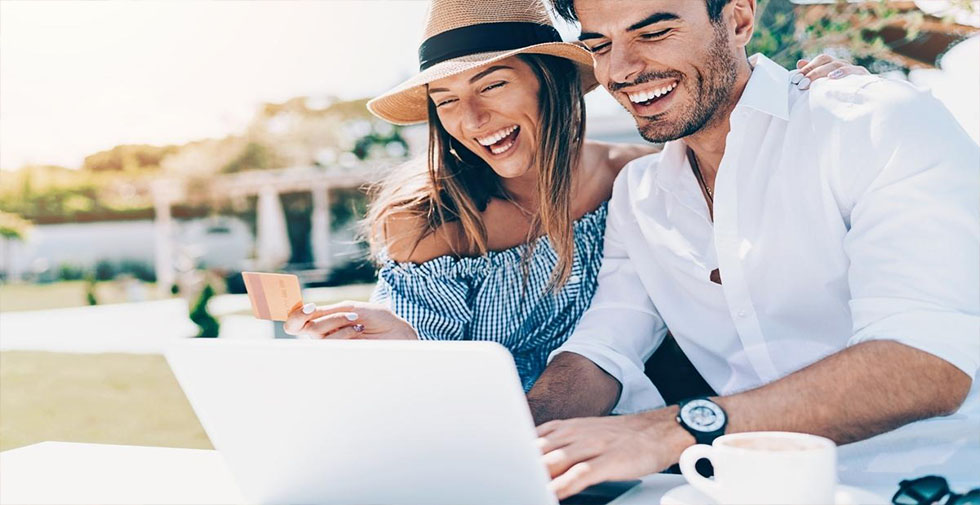 Mr. Mike, having lost his job and encountering multiple rejections every time, sits disheartened. He could hardly think of anything positive at the moment. Encountering consistent failures in cracking job interviews, he wallows over his destiny. Relentless to move ahead remains stuck in a situation forever. Nothing grows. Nothing happens. Nothing CHANGES.
To bet, you are not Mike.
Life is far from a wish-fulfillment factor. The situation may not stay the same forever, but it changes for good.
If you find yourself stuck in life problems like Mike, read this.
Embracing change is the most difficult aspect after facing issues in the significant life aspects of health, wealth, and relationships. However, one bad phase is not the end of the world. Instead, it indicates a new chapter.
Life is all about finding inspiration in the harshest phase. Initially, nothing seems working out. You never know. Good things can be right around the corner.
If you are stuck and fear the next move, the below points will help you achieve the impossible.
How To Sway Away Unpleasant Thoughts and Embrace Life?
Life is all about moving forward. If your past keeps lurking, you cannot hope to achieve things. The thing you always dreamt. Moreover, in this way, you are self-sabotaging any progress you may make.
Once you let go of the thing hampering your peace of mind, you will recover. Here are some ways to start your life from scratch and close the painful life chapter:
Re-evaluate your life goals 
It is generally the primary reason that most people in their 20s suffer. They are clueless about their life desires. If you want to give yourself another chance, you will need to make sincere efforts. Consider things that keep you inspired all day long.
Analyze how these things may help you create a beautiful lifestyle. How do these things add value to the people your surround and love? Sometimes, it is okay to self-validate things. Mark your top priorities. Draft a roadmap that may help you achieve these goals one by one.
It is the first and most powerful step toward embracing change. Sway off the negatives. Vibe with positives.
Dedicate good hours to self-improvement
Human is the product of the decision it makes. Decisions go a long way in defining the next phase in life. Some affect life to a great extent. Life comes to a halt. However, life is all about re-puzzling the wrong decisions and eliminating confusion.
You must pay attention to "self-improvement". No one has a turbo channel for boosting energy levels. All humans are born equal. Eventually, this machine gets tired and needs rest. Do not stress about it. Else, it may stop working. REST. IMPROVISE. IMPROVE. Do things that make you go glee. It means engaging in things that genuinely make you happy and feel relaxed. There are multiple ways to do so:
Enjoy your favorite meal

Treat yourself to a much-needed Spa session

Meditate

Tune into relaxing music

Have a nature walk

Call up your best buddies

Hangout and shop
Do something that shares your passion. It can be anything from reading, writing, singing, playing the guitar, etc. It not only charges your mood but instills positivity. It makes the whole surroundings exciting and full of mirth.
Release depressing vibes
Sometimes, reflecting upon incidents affecting the peace of mind is essential. After identifying these, promise yourself and let these go. Whether you are holding onto feelings of regret, failure, sadness, defeat, or possessiveness, acknowledge these.
 These should no longer serve you. Accept these as a part of your life for the one last time. Release them with this firm breath. Make a point to accept certain things that will not change ever.
Distance yourself from people who hold you back from accomplishing your dreams. Chase the success. Surround yourself with a motivating company that safeguards your self-worth. If required, seek help from a professional therapist for better results. Life is all about ditching toxicity and embracing peace. AFFIRM THIS.
Search Your "WHY"
There is a purpose behind this life. Everyone has one. It is time to search for yours. Identifying your "WHY" might seem challenging at first. Analyzing your lifestyle, dreams, and struggles will help. Consider it like this:
Where would you have been if this incident had not happened at all?

What were you supposed to make of your life?

Is there anything that keeps you awake until dawn?

What steps can you take to achieve your goals?

How can you get away from the obstacles in the path?

How do you want to be remembered?     
Most of these are rhetorical questions. Most of these questions will help you know your life purpose. The urgency helps in knowing the purpose. It is akin to the urgency that you took payday loans available in 15 minutes with no brokers. You took it to meet a time-sensitive need. Just like that, you need a boost, a re-awakening to work on yourself.
Eventually, it will help you heal and focus on things that matter. It will help you move forward in life.
Improvise your routine
Nobody has a perfect routine, Or in precise, an ideal one. A life schedule says a lot about a personality. It is the reason why millionaires are the inspiration for many. To restart your life, you should have a tab over the imperfections and perfections.
Analyze your habits. Is there something that you need to switch? Have a planner. Note all the critical aspects of it. Make a checklist for the day. Analyze the tasks. Improvisation is akin to meditation. It helps optimize the flaws and replaces them with productivity. One may not achieve perfection in a day. Moving into the same routine gradually improves it.
Explore the world outside of your comfort zone
A cocooned life is good unless you never landed on earth to explore the mysteries behind it. If you want to struggle with your past and struggling life issues, face the world. It is tempting to stay within your comfort zone. Opportunities lie beyond that.
Thus, identify the little things that you can do daily. Figure-out things that help you improve, inspire, and add value to your beautiful life. Push the fear and embrace a healthy growth momentum. Visualize past the roadblocks. Success stands there.
Bottom line 
If you have made it this far, you could do anything to make your life a better place. Battles fought and struggles overcome reveal a person's strength. If you ever feel disheartened, these tips will help you re-think your life goals and achieve them.
Description: Happiness is a choice. Sometimes life does not happen the way one wants. Here is how you can make your way through a rough phase.